Creating advantage for our clients and for our employees-is not simply a theoretical construct at Avenir. It is part of our intellectual history. It is the utmost goal of our client engagements and the driving force behind how we think about careers at Avenir. We create lasting competitive advantage for our clients, while at the same time creating personal competitive advantage in the form of
uniform skills and insights for each of our employees.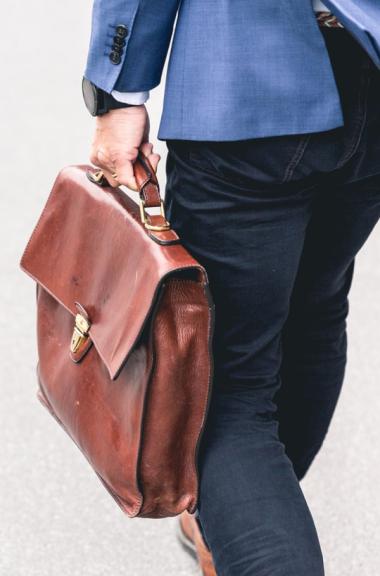 Smart people, diverse talents
We use both sides of our brains. When you put brilliant creatives, master strategists, technical geniuses, and process gurus all in a room together, the energy and ideas explode. We constantly learn new things from each other.
Projects that inspire
We really are changing the way the world works. Doing things that have never been done before. With the smartest of the household names and the dot-coms that are redefining the networked economy with our help.
Personal impact
We tend to be the kind of people who don't wait to be asked. Speaking your mind and making a personal impact—from day one—is a given. If you're here, you're here to make a difference.
The right environment
We don't swim with the sharks here. We work in a place where teams are, well, teams. Where creativity and collaboration win the day. We're too busy moving forward to watch our backs, or to fret over ties or titles. 
Growth on demand
We think old standards of advancement just don't apply in this new world. We want new skills, new levels of responsibility, new challenges, and new experiences. We get them because we go after them—not because we're next in line on somebody's org chart.
Benefits
At Avenir,Inc. the listed below are some of the benefits provided by our firm to our employees.
Equal Employment Opportunity
Avenir,Inc. is committed to an equal employment opportunity policy to all its consultants irrespective of race, color, religion, age and ethnic background in all its operations and employment practices.
Insurance Coverage*
Avenir provides both group insurance as well as individual coverage insurance to its employees. Avenir is concerned about the welfare of you and your family. We offer you the convenience of group insurance, and the flexibility of selecting only the coverage you need.
Premiums are based on the coverage you select and are paid through payroll deductions with pre-tax dollars. As you pay your share of health insurance on a pre-tax basis, your net pay increases. 
We provide you and your family with Group Health Coverage that includes medical, dental, Vision and life insurance.
With insurance from the best Insurance carrier, you will have Nationwide Providers, and added to it, are the Prescription Plan and Lab Plan. 
Training Facilities
In this age of rapid technological advancement, it is imperative that our consultants stay at the leading edge. This is what makes the consultant's life challenging, interesting and more marketable. We are committed to this philosophy. We promise to provide all possible kinds of opportunities to enhance your existing skills or build new ones.
All the consultants are eligible to take suitable training to advance their skill sets. While certain courses are offered in house, consultants can also select the courses offered by other reputed organizations.
Relocation*
Relocation Assistance is provided, if your assignment requires you to re-locate from your current place of residence.
Normally Avenir takes care to see that you are not often moved from the place of your residence. But sometimes, as we all know it becomes inevitable depending on the Client's requirements. Then Avenir provides you with all relocation assistance subject to a maximum of $3,000/. However this maximum amount depends on the place where you are posted. We take every possible effort to see that you spend minimum/nothing for such relocation.
Employee Referral Program
This program provides monetary incentives for existing employees to refer qualified external candidates that are hired for permanent positions.
Terms and Conditions
Eligibility: Any employee (except those who are part of the company Human Resource Department, personnel department, company owners, directors, executives etc.) is eligible to participate in this program.
Note: Only candidates who are not currently employed by the company, or those whose employment with the company was terminated more than 2 years prior to applying for the current position, are eligible candidates for the purpose of this program.
Incentives Offered: If the new employee, who was hired through employee referral program, stays with the company for 6 months, then the referring employee receives a special bonus in the amount of $250.00. Both the referring employee and new referred employee must be employed by the company at the time of the bonus payment.
Referral Procedure: A new referred employee/candidate should complete Employee Referral Form at the time of completion of their Application for Employment.
Note: The employer does not pay agency fees when the applicant was referred by an agency requiring a fee.
If you are interested, please help us in hiring qualified, willing and able candidates.
* Depending on the experience.
Opportunities
The working environment at Avenir offers our consultants with all the required tools and support essential to attain our client's objectives.
At Avenir we are always looking for skilled and professional people, who are eager to achieve their dreams in the era of information technology. Avenir is rapidly achieving the goals of our client's, which created an increasing demand for our consultants. As a Avenir consultant you will have an opportunity to explore new things and gain technical as well as business knowledge among a broad range of industries.
Avenir readily accept challenges and also take the responsibility for its actions. We support our consultants in all possible ways and help them adapt to the changing business and technical environments.
Current Openings
Computer Professionals (Multiple Openings): 
Specify Pos# in cov ltr: SD#1, SD#2, and/orDWD#3: SD (Software Developer), DWD (Data Warehousing Developer). Duties may include (based on pos#): design, develop, modify, program, review, tune, create, maintain, test, write and/or implement, etc. software applications/structures/systems/requirements/etc. Pos SD#1 & SD#2 require min Master's degree or equiv. degree in computer science, engineering, related field& proof of knowledge in (based on pos#): SD#1–Java, J2EE, Java Script, Hibernate, Spring, Spring Boot, JSP, Junit, Swagger, XML, Postman, SOAP Web Services, Rest Web Services, JSON, SQL Server, Oracle, DB2, Windows & Unix; SD#2–.NET, ASP.NET, Informatica Power Center, PL/SQL Developer, SQL*Loader, SQL*Plus, SQL Navigator, TOAD, Oracle Developer Suite, Unix Shell Scripting, XML, Java, J2EE, CSS, SQL Server, Oracle, Windows & Linux; PosDWD#3requires min Bachelor's degree or equiv. degree in computer science, engineering, related field, 60 mos of exp, & proof of knowledge in: DWD#3–Big Data Tools (Hive, HBase, Clodera, Hue, Beeline, Talend, Kafka, NoSQL, Yarn, Sqoop), GDE, Hadoop, Ops Console, Abinitio, Cognos, Shell Scripting, PERL, Python, JSON, Java, Control M, Dtameer, Kerberos, Jasper, SQL Server, DB2, Unix, Linux & Windows. Proof of knowledge required. 
Work Place: Piscataway, NJ and/or any unanticipated locations in the U.S. Must be willing to travel or relocate nationwide.
Send Your Resume to:
HR Director, Avenir Associates, Inc., 242 Old New Brunswick Rd,
Suite 230B, Piscataway NJ 08854