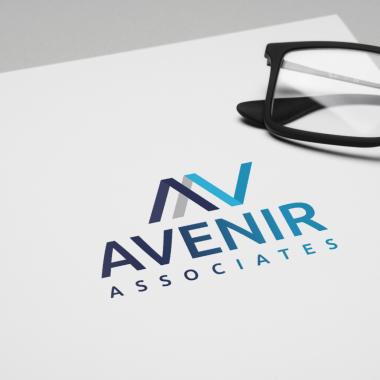 Avenir Associates Inc is a Piscataway, New Jersey based IT firm providing Professional IT Staffing, Project Consulting, Offshore Development, Technology Solutions, Product Development and End to End IT Solutions to its Clients in various industry verticals. Avenir is emerging as one of the fast growing consulting firm in the information technology industry.
The Avenir team is a perfect combination of technical and management professional providing expert skilled consultants with specialized experience to solve business problems. 
At Avenir we work for businesses with an unparalleled network of Technology consultants, Programmers,System analysts, Technical managers, Databases administrators, Unix administrators and Network engineers. The Avenir team over the years has been successful in helping out firms solve their problems by committing ourselves to complete client satisfaction.
Our Values
At Avenir our people are trained to face challenges. Our primary emphasis is to solve our client problems. The situations have often made our consultants to work round the clock in designing solutions to meet our client demands. Our values rest on the following:
Integrity

Firm adherence to a code of…moral…values

Intelligence

The ability to apply knowledge or to think abstractly.

Honesty

Fairness and straightforwardness of conduct.

Accountability

An obligation or willingness to accept responsibility for one's actions.

Respect

High or special regard; esteem.

Excellence

Outstanding or valuable; of the highest quality.
With the above values through out our firm, which includes top professionals and consultants from diverse fields; and proven processes of quality, services. Made us maintain client relationships and ensure
business growth.
Mission & Vision
Mission

To consistently deliver unparalleled, quality results to our clients. To ultimately ensure that our employees are able to reach the expectation of our clients, the uniqueness of which makes us superior compared to our competitors. We try to form a bridge between our clients and our employees to make sure the smooth flow of the project.

Vision

Promoting success among our clients and partners while adhering to our principles. To build an effective infrastructure that will help our clients achieve their strategic technology goals and make them compatible with future markets.
Our People
The success of our company lies in the hands of our people. The demand for our consultants has been growing, which made us enforce strict standards in the hiring process. Most of our professional staff hold advance degrees in computer science, Business and Engineering etc with the knowledge of latest technologies and IT tools.
The selection process includes comprehensive overview of each consultant's skill set, professional and personal interests, desired work environment and career goals. Finally we at Avenir proudly accept that it's our people who make the difference.
Infrastructure
Avenir, Inc. has its primary operations in USA; we are also focusing on building development centers in India and planning to have a reliable links between the two countries.
Our present location has a 24hrs working environment with a complete access to various computer books and software programs.
We have a good LAN network to increase the speed and accuracy of our data thereby training our consultants how to reduce the project delivery time and to increase the efficiency rate.
Our Culture
The culture at Avenir, Inc. can be described as multicultural, as we have the cream from different parts of the world. We consider our culture to be the best in giving out good quality work, to constantly develop new technologies, to make sure that our consultants are able to solve the client problems and also to make sure that our employees are satisfied while working with us.
We at Avenir made the work flow and channel in the pyramid so flexible that our employees can have an immediate access to the superior authority with their problems. The culture at Avenir can be described as one to one compared to the traditional approach.